Pulpstar Comics is founded by 2 creative partners and born from a love for killer art, weird characters and alternate universes in which one need not worry about being socially adjusted or politically correct. A passion project that is more than 3 years in the making, AUTOMARTYR is Pulpstar Comic's debut title – a 6-part series with a gripping storyline, plot twists and enough fantastic characters to tickle Tolkein and Lucas combined.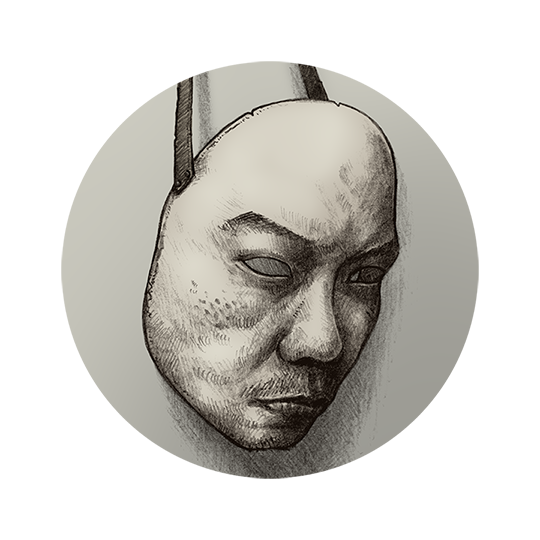 Somjai has worked as an art director and creative director in advertising for …ever, but has more years of experience reading comics and doodling gun-toting robots and monsters. He has won accolades for his craft which include D&AD, Cannes, Clio Awards and New York Festivals to name a few. Somjai aspires to win an Eisner Award next.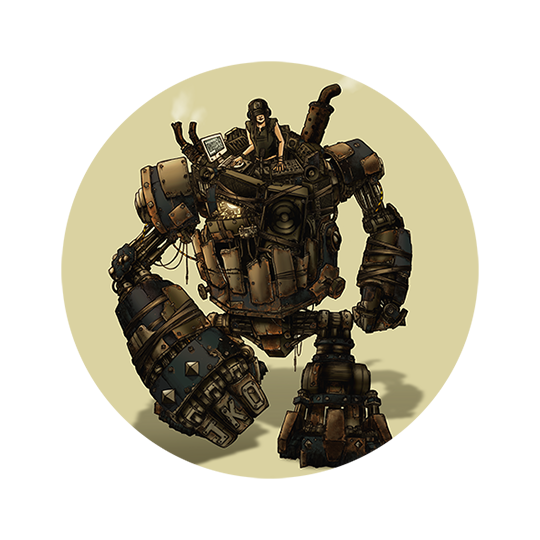 A long-time writer and creative head in adland, Juliana decided that waxing lyrical about fast cars, big planes, private banks and soda pop was getting a bit blah, but not before winning more than 40 awards globally including the One Show, Cannes, Clios and Golds at New York Fest. She has won several game shows such a Wheel of Fortune & Million Dollar Money Drop and drops the occasional track on the dance floor.

Lo Weng Heng's meticulous attention to his work has won him international awards for art and typography. From picking out badly kerned letters to adding intricate details on a visual, nothing escapes his keen eyes; especially not a hottie a mile away.
Thank you for helping us make the AUTOMARTYR series come true.
Aaron Neff
Hisashi Matsui
Shae the Red
Ryan Lister
Boon Tan
Wayne Fernandes
Viraj Chouhan
Wee Khiang
Samantha Lai
Edward Chong
Jonathan Chua
Bernard Ward
Yeo Lik Khai 
John Martin
Desmond Soon
Ng Jing Wen
Chanthani Satjatham
Jeromy Seow
Paul Tan

Nash Ismail
Edwin Lim
Ivan Lee
Cassandra Chee
Nicholas Hong
Benjamin Tan
Bob Tay
Greg Pan
Ng San May
Frank Casamento
Iban Ferrino
Dwight Collins
Adam Tester 
Brad Smit
Lloyd Burton
Elaine Cheng
Race Dorman

Niki Koh
Mario Marquez
Ashley Hue
Kelvin Gan
Richard Oswald
Tony Tan Kia Shuan
J'field Yeo
Lim Si Hui
Daniel Stone 
Katherine Thoreson
Joseph Diaz
David Heald
Ricardo Man
Lee Thye Long
Loh Kai Wai
Mark Fong
Beat Marty
Adelee Ho
Emily Mah
Sylvar Ogre
Peter Mikkelsen

Brian Murley
Justin Richardson
Quentin Lehembre
Piper Steed
Jacob Frampton
Steven Brown
Michael Dolce
Winston Lee
Ian Benney
Philmon Yip
Hanis Jazil
Billy Tan
Saraswati R.
Gerald Jian
Tracy Mah
Qi Hua Wong
Jonathan MacDonald
Jasmin Lim
Brandon John Jacob
Leander Kreft
Cheryl Seah
Dany Dagenais
Jerome Tan
Christopher Selby
Sin Yuk Sun
Elango Thangarajah
Andy Su
Udara Withana
Lor Sy Leong
Jonathan Tok
Lo Yoke Chan
Vitas Povilaitis

Valerie Shen
Tan Wee Quan
Jyh Yeong Lee
Alan Chan
Leonard Goonting
Koh Cheng Guan
Kea Sui Hong
Global Frequency Studios
Anaki Records
Slipstik
Frog G.